Are you considering building your own home sometime soon? Do you have house plans devised in your imagination but can't seem to convert your vision into reality? Look no further, at Hylton Constructions we have just what you need to get things started!
Here's a must-read thread of blogs for anyone and everyone who's planning to build the house of their dreams and needs some guidance in the right direction. After reading through all six of our carefully crafted blogs, you'll be equipped with all the information you'll need to begin building your home.
Feeling excited? We sure are! Let us provide you with a brief outline of the five main stages involved in undertaking a new build. These stages don't just involve the stages of construction, but also the various considerations you'll need to account for before the build begins. At Hylton Constructions, we've helped countless clients convert their ideal house plans into a reality. We know building a new home can be daunting, so we feel it's our duty to provide advice that will help put prospect builders at ease.

Step 1: Budgeting Made Easy
Before you do anything else, you must first think of your budget. Any successful home builder must have a pre-developed financial strategy before starting to build their dream home. Our first blog of the series sheds light that is certain to help you develop just that!

The most important decisions to make when budgeting entail your home's location, followed by its size and type. Then comes choosing an appropriate construction company; the latter must address all your concerns while being skilled and experienced in the work that you require.
When developing new home plans, you must also consider the crucial aspects of construction that are non-negotiables. The more expensive features of any home building project are framing, foundation, plumbing, roofing, and flooring. These cannot be compromised. Thus, when budgeting, these aspects must be kept top of mind. Lastly, many economically-minded home builders are using cost-effective and energy-saving materials in their homes. Not only are these durable and stylish, but they can help you to save money in the longterm without compromising quality.
Bottom line: Plan with caution when devising house plans for your ideal home, but also allow yourself to be creative – do not place too many heavy restrictions on initial designs, these can be modified later down the track if need be.
[elementor-template id="2563″]
Step 2: Preparing Your Ideal Timeline
Building a home from scratch is relatively lengthy, and a range of important milestones will be reached and completed along the way. It is important to familiarise yourself with the important checkpoints along the way to develop an accurate timeline. Not to worry though, your builder will brief you on these! Generally, if all goes according to plan, a typical house construction takes between 6 to 9 months.
Certain factors can alter the length of your estimated timeline for building a home. These can include your budget, the location of your home, the size of your home, the builder, the availability of materials and labour, and market conditions.
We cannot provide you with an exact estimate as to how long your dream home's construction will take, as all projects are different. However, our blog Plan the Perfect Timeline for your Dream Home guides you as to how to build a house checklist, while helping you create a practical roadmap that can indeed help you establish a provisional building timeline.
In this blog – the second of our home construction series, we provide you with a month-by-month guide to help you understand and plan the basic activities that will occur during the construction of your house. We're sure that after going through these step-by-step events, you will gain a comprehensive understanding of what goes into building a home from scratch, from laying the first brick to finally moving in!
Check out the details on what takes place during each phase of the construction process here.
[elementor-template id="2566″]
Step 3: Selecting the Perfect Block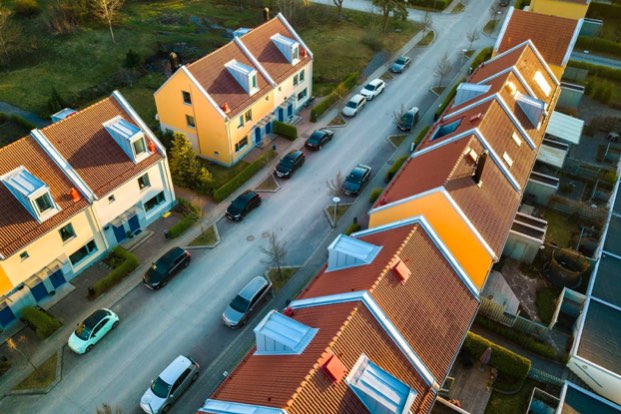 Many modern first-time home builders opt first to buy land, and then begin construction on their house. Others seek to buy a block with a pre-established home on it, to then knock it down and rebuild the house of their dreams. To find out what's best suited for each individual, alongside what to look for in a block – Dream Home Block Selection: The Must Have Criteria is a must read. The third blog in this series details all that you need to know about buying the perfect land for your house plans.
In this blog, we outline a range of pros and cons associated with the location and size of land, alongside the consideration of environmental factors. In contemplating the city vs country debate, we detail the upsides and downfalls of purchasing both rural and urban land. We also provide a detailed account of factors that influence the choice of land to buy – including budget, the size & price of land, and additional costs such as fees, permits and availability of public services.
If you're after some extra advice to help you make a purchase decision that is both valuable and cost-effective, feel free to get in touch with our friendly team to discuss your options.
[elementor-template id="2569″]
Step 4: Designing your Dream Home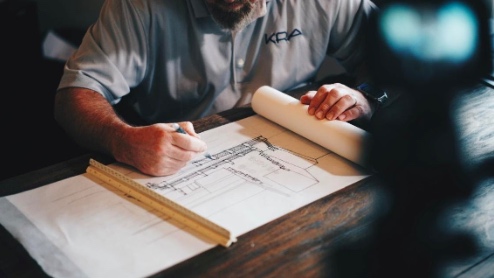 All house plans hold a different purpose – some home builders focus on luxury, while others focus on maximising space, comfort or privacy. In the fourth blog within our New Home Construction blog series, we provide you with some essential guidelines regarding the fundamentals of home design. Furthermore, we discuss how to use these guidelines to bring to life the house you've always wanted.
It's important to form a basic vision of what you want out of your home – this involves building a house checklist with strictly personal and non-negotiable considerations. Then, consult architectural magazines and websites for more ideas on contemporary designs and styles. Once you've found something within your designated budget, it's time to call in a reputable and skilled construction team to help you develop a flexible, accommodative and balanced house plan.
Remember that often an architect employed by your builder will add their input into the design. This ensures both the structural integrity of the home, as well as the durability of materials. Within their work, alterations may be made according to their sense of style. While certain things might remain non-negotiable for you, others such as a novel artistic sense or practicality might improve your house plans.
For all of you who love getting lost searching the web for home design ideas, we also tell you how you can use Pinterest for making the designing phase of your home more fun, convenient and refreshing.
To read this blog in full, click here.
[elementor-template id="2572″]
Step 5: Selecting the Right Builder for the Job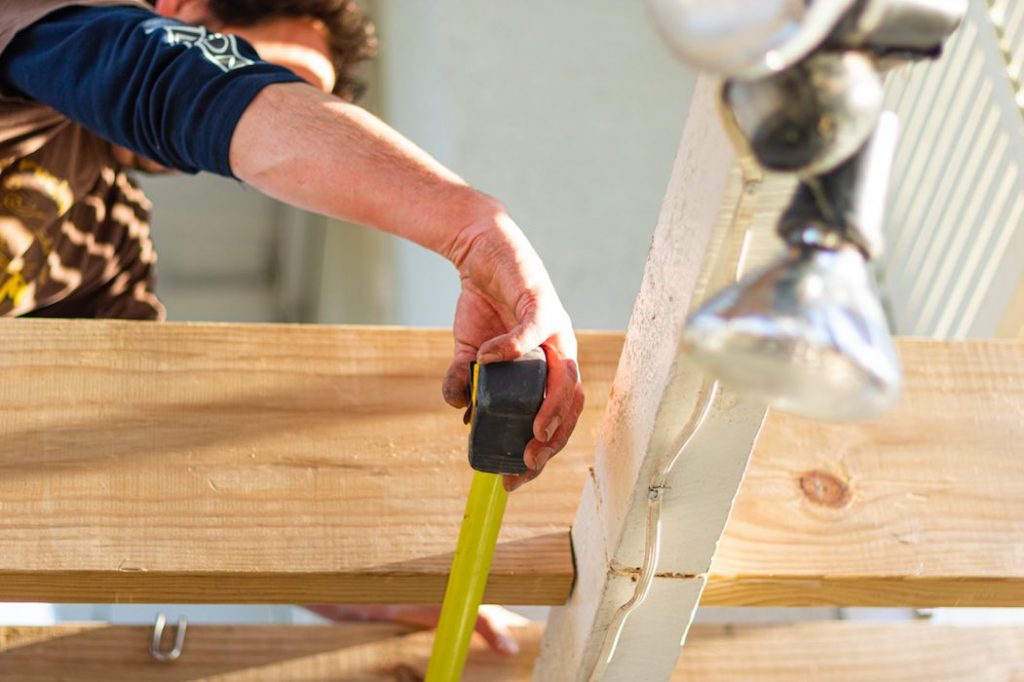 When choosing the right builder for your home project, there are many options in the market. Even though many will claim to be experts, not all will be equipped to handle your specific requirements. Finding the best builder depends mainly on what you require and desire for your dream home. Whether you choose a high-end, custom, or production builder depends totally on your budget and personal preference.
In the fifth and final blog in this series, Dream Home: Find the Perfect Builder for You!, we help you to select the perfect construction company to take on your home building project. We highlight the importance of hiring a good home builder, what qualities they must possess to qualify for the job, and why your choice is vital in ensuring your house building journey runs efficiently.
This guide will ensure the construction of your dream home will progress smoothly, and most of all, it will be an enjoyable and memorable experience for you and your family.
Conclusion
With more than 20 years experience in making our clients home building dreams come true, Hylton Constructions excels at all things home construction. This includes developing house building plans, extending your existing home and building high quality houses from scratch. Choose our expert construction team to turn your housing fantasies into a beautiful reality!

Visiting this blog is a great start but you should endeavour to continue your research. We have published a series of blogs to help expand the knowledge of all that are planning to buy, build or both – you can view the rest of our blog series here.