Suburb: Brighton
Design and construct: New Home Build
Description: Our client approached Hylton Constructions with initial draft plans and through the team's input, the plan and construction resulted in the breathtaking family home it is today. Our client asked for a design that filled the home with an abundance of light and utilised the block to maximise spacious living for a young family. Through an organic process of selecting colours and finishes, whilst designing for optimised space, the end result is a family home that memories are created in.
Our New Homes project division at Hylton Constructions in Melbourne was approached by a client with initial draft plans for a breathtaking family home. With our wealth of knowledge in new home developments in Melbourne, we drew on extensive experience to begin working with our client on developing these drafts further. We knew these plans represented a vision of a vibrant and spacious home for a young family and we were determined to work through hurdles for a quality outcome.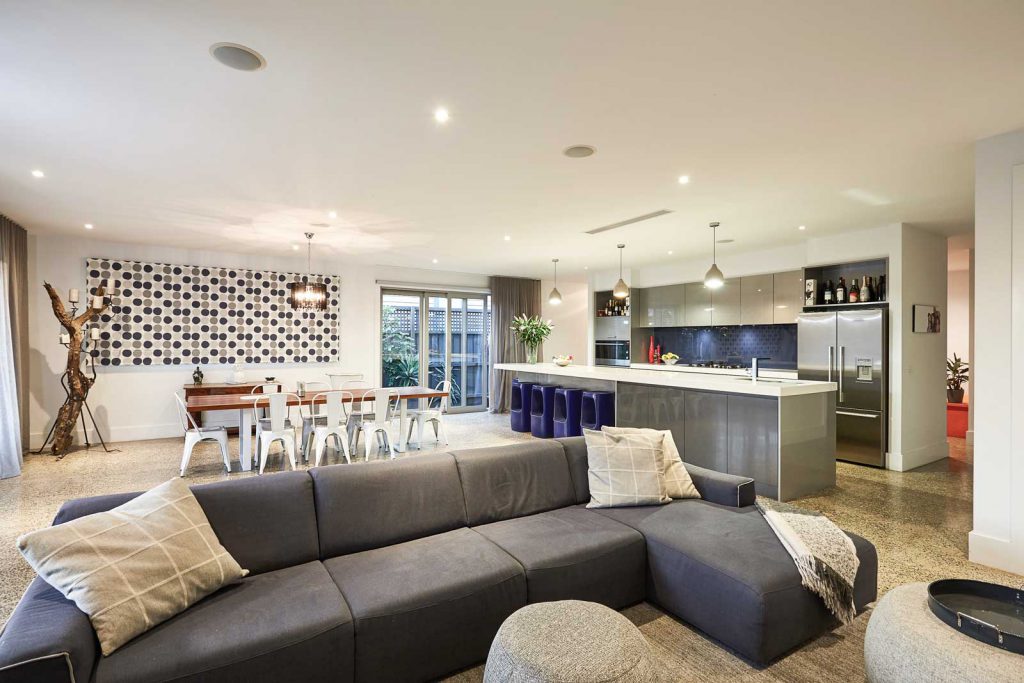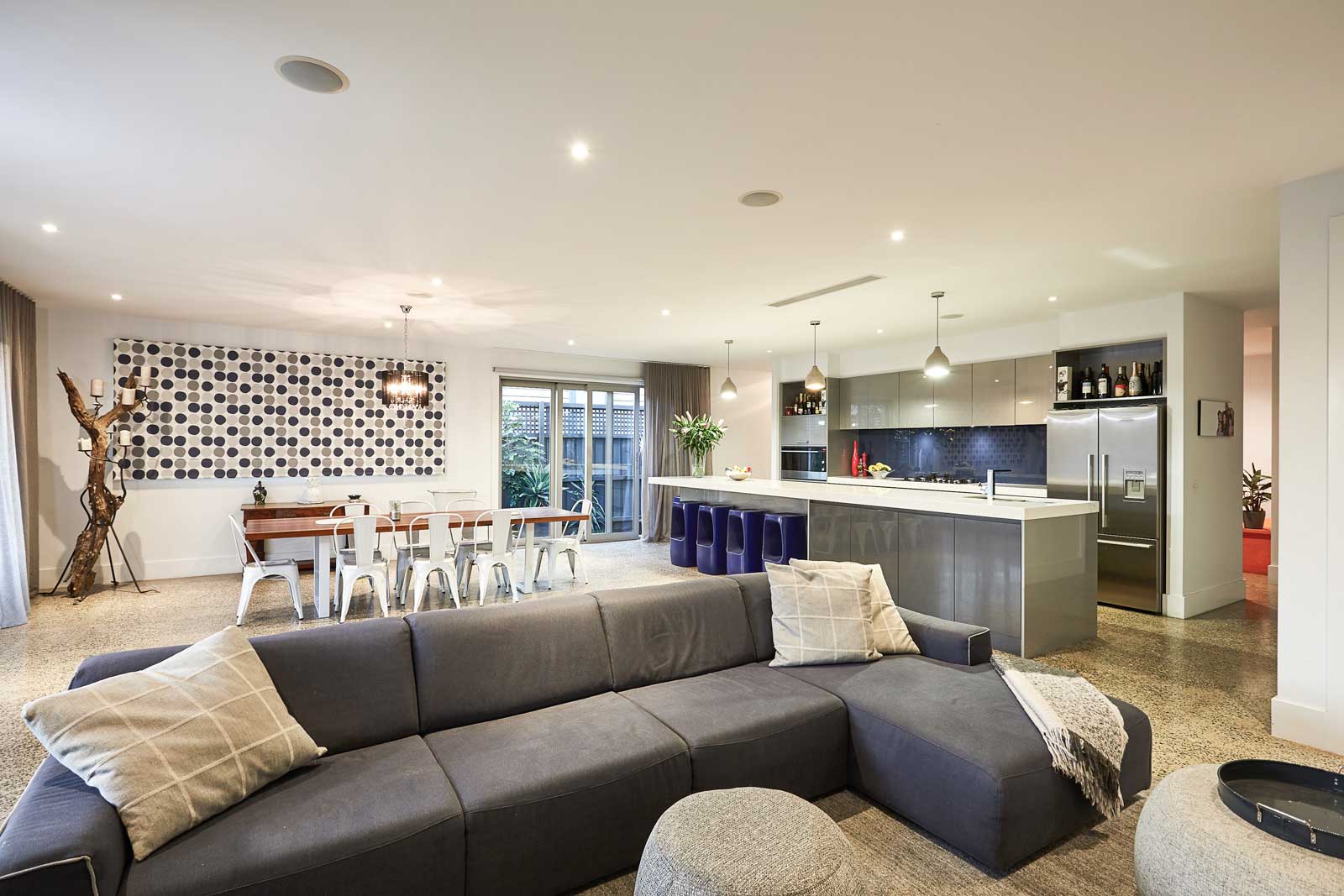 Our industry-leading designers and builders collaborated with our North Melbourne client based on the draft plans they had approached us with. Starting with the planning process, we offered valuable advice and expert guidance for how this project would be approached and contributed to the plans for the design and construction process of the new home. We gave recommendations that ensured the practicality and achievability of our client's plans and helped our client make the most of their precious savings by maximising the potential of the space available.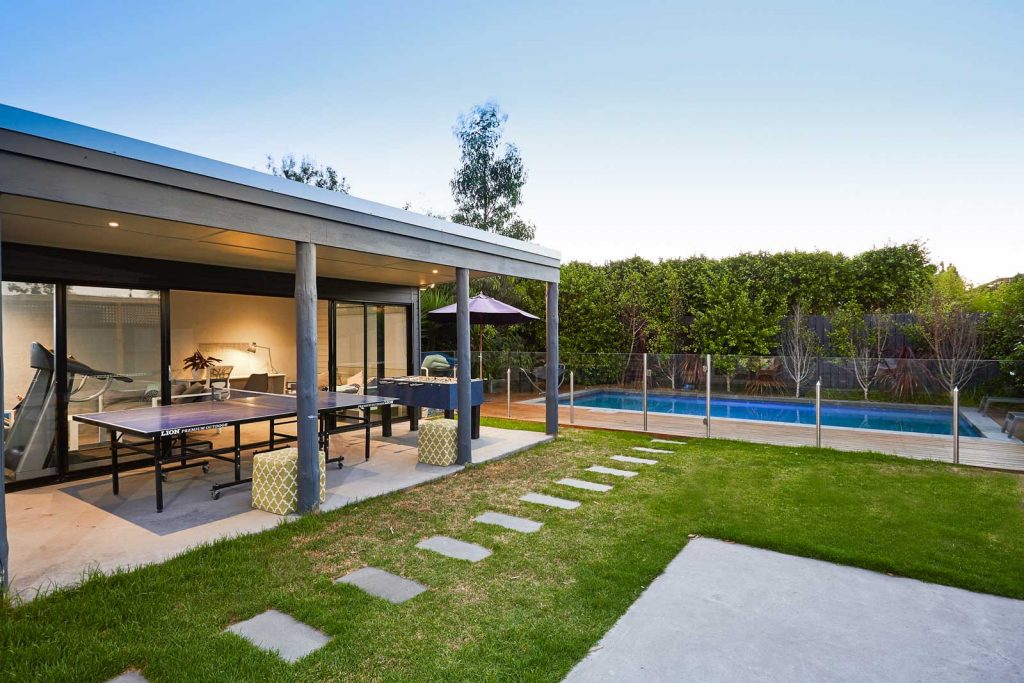 The hard work our tradesmen and experts put in to constantly work towards bringing our client's vision to reality and create their dream home was well worth it because the end result was a family home that many years of fun and happy memories will be created in. The striking design of the home fosters a sense of luxury with the bespoke premium finishes, expansive space and elegant architecture. The outstanding quality of the new home is commensurate of our tried and tested 7 step framework for success when working on new home developments.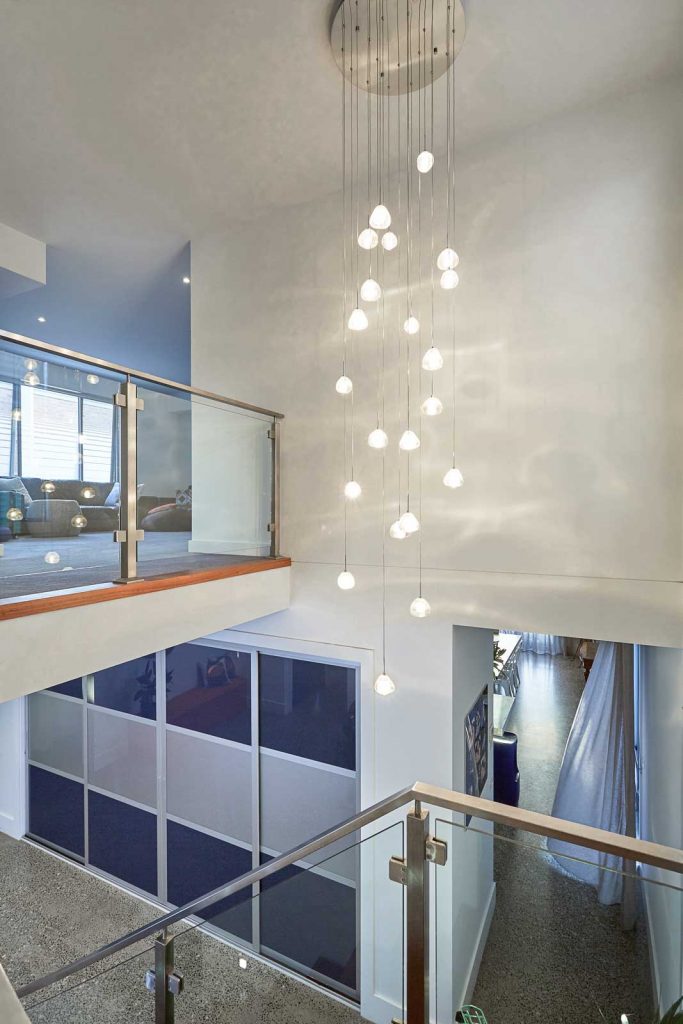 With over 20 years of experience building new homes, Hylton Constructions is one of the premier builders in Melbourne Northern suburbs. Here at Hylton, we are proud of our commitment to transparency, honesty and collaboration towards clients, employees, contractors and business partners. For all of our New Homes projects in Melbourne, our director, Dean Adams, ensures we put a personal touch into the entire process. We will work with you from beginning to end to build a dream home that your family can be brought up, retire and have grandchildren play in.
If you are interested in working with premier builders in Melbourne Northern suburbs and surrounding areas such as Preston, Doncaster and Eltham, then contact our new homes team at Hylton. You can also view our other new home developments in Melbourne and Melbourne's North.