The foundations for converting the visions for your dream home into a reality are set within the design phase. Every contemporary house design holds a different purpose and it is up to you to decide on this purpose. Brainstorming, surfing the web, and gaining inspiration from others designs are fundamental aspects of formulating what it is that you want out of your future home's design.
Ask yourself, is my home's purpose to raise a family in? Or is it for me to settle down and retire in? Knowing what you want out of your home will make the design process all the smoother. Once you have developed an idea that satisfies you, it is then time to approach different specialists – such as your builder, architect and interior designer to bring this to life.
In this blog, we'll be providing you with some guidelines regarding the basics of home design. Alongside this, we will detail how these guidelines will help you to create a project brief for the house of your dreams.
How Do I Start Designing My House?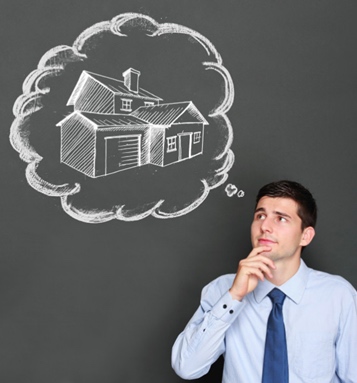 First things first, here's a list of what you need to do before you hire contractors and begin the construction process.
1. Form a Basic Vision
Close your eyes, relax, and envision the kind of home that you desire. Just let everything go and fantasize about your ideal home design.
Focus on your "non-negotiables" – the aspects of your home in which you are not willing to compromise or settle for less. These can include important factors such as space, building materials, privacy and safety.
2. Read through Design Magazines
If you're having a hard time doing the above, going through architecture publications and photo-books that feature home designs in Australia can help get things started. Familiarize yourself with the latest trends, or styles that were fashionable in the last couple of decades. Today, modern and minimalistic designs are becoming increasingly popular. The best part about this trend is that it's much more cost-effective than home designs in previous generations.
Don't limit yourself to something specific – always choose a style that resonates with your personality.
3. Formulate a Reasonable Budget
Now is the time to ask the difficult question: how much of my ideal plan can I afford? Undoubtedly, a precise budget serves as the chief guiding force within your construction plan. Also, it will help you figure out the luxuries that can be adopted within your home design.
To make things easier, you may also choose to consult a certified financial planner who will provide you with guidance throughout the process. We have also published a very useful blog that acts as a guide on how to budget for your dream house, you can find it here.
4. Call in the Building Team
At this stage, you can hire the services of an architect to provide you with a rough sketch or 3-D design of what your house will look like. Or, if you have already hired a builder – they will have an architect that will do this for you. Remember that this is just a draft, and things are subject to change. Be open to modifications that your building team feel are more suitable or feasible.
It's now time to find a capable contractor and start laying the groundwork. If you're looking to start designing your home, or you have some plans that you want to bring to life – please get in touch with our team of experts. We are always more than happy to be of service.
[elementor-template id="2563″]
What Makes A Good Floor Plan?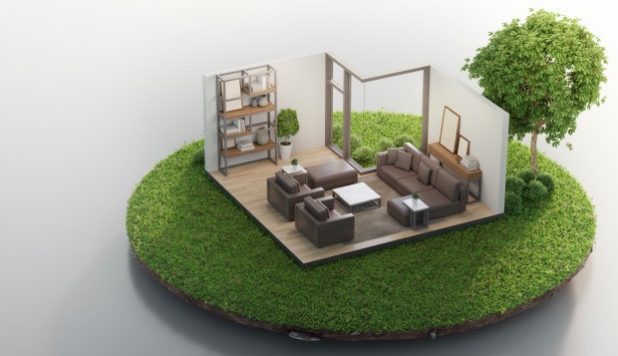 Before moving on to address architectural factors, you must first understand what a floor plan is. A floor plan is a scaled diagram that will provide a detailed birds-eye view of your home design.
The floor plan can either depict the entire house, or focus more specifically on a single floor or room. It also includes prospective furniture and appliance positions, electrical and plumbing systems, alongside anything else that might be of importance.
In short, they're extremely valuable and important when it comes to providing clarity within the interior of your house.
The main characteristics of a good floor plan include the following:
● Flexibility – the spaces in the house that can be repurposed if the need arises. Try to include design features that will come in handy in the future – like accommodating children, family members and overnight guests, alongside having rooms that can be converted into an office or workspace later down the track.
● Ideal Layout – bedrooms and bathrooms must be carefully placed away from entertainment areas; kitchen preferably opens into the dining or living room for better family interaction and supervision of children; rooms should ideally face open spaces and landscapes which let's sunshine flow through the windows.
● Accommodation – when designing a room or hallway, always consider size – will you have ample room to move around? Can the furniture be easily adjusted?
● Priorities – ensure the design fits well with your lifestyle and preference. If entertainment is your main purpose, make sure the kitchen and living room are relatively large. If you work from home, your home design should include a separated office space in a quiet location.
● Balance – find the perfect balance between what's practical and what's aesthetically appealing. Always consider the safety of kids, heating and cooling expenses, ease of cleaning, and the well-being of elderly folk before opting for all out luxury.
[elementor-template id="2566″]
What Are Five Factors That Influence Architectural Design?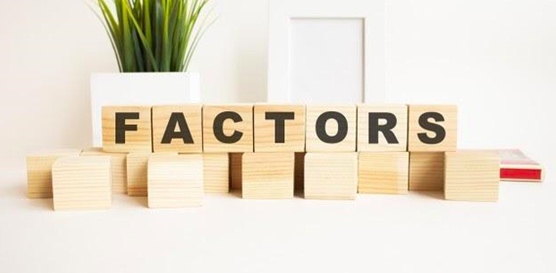 Apart from having an ideal floor plan for your contemporary house design, certain aspects of architecture must also be considered when considering home designs in Australia. While aesthetics may vary among architects, there are a few salient features that all professionals agree on.
1. Architect's Perspective
This is basically what makes every house design slightly different and unique in its own way. An architect's eye provides new ideas and fresh perspective to existing ideas. Often you will find that architects come up with ideas which are more practical and aesthetically appealing than the original design concept. After all, it is their job!
2. Artistic Flare
An artistic touch is what adds splendour and distinctiveness to buildings. This includes unique interior and exterior design elements such as novel shapes, lengths, widths and heights, as well as decorative additions such as colours and textures.
3. Environment and Landscape
As we've mentioned in a previous blog regarding purchasing the perfect block for your dream home, the landscape and environment significantly influence a building's shape and the amount of material required for construction. Moreover, soil type and climate will also impact upon the architect's plans.
4. Conventional Styles
Even though modern technology has led to great advances in the way architects design homes, some still prefer to incorporate traditional and conventional ideas into their work. Starting with a previously established design helps inspire some architects to visualise features that can be incorporated into the final plan.
5. Openness to Collaboration & Criticism
The more open an architect is to communication and occasionally criticism, the more inclusive the overall design will become. It should resonate with the architect's tastes, but more importantly your own preferences. After all, it is your house. Describing issues within an architect's conceptualisations can help nip potential errors at the bud. Even though some architects may not wish to agree – a level of criticism can play a vital role in developing a sound architectural plan.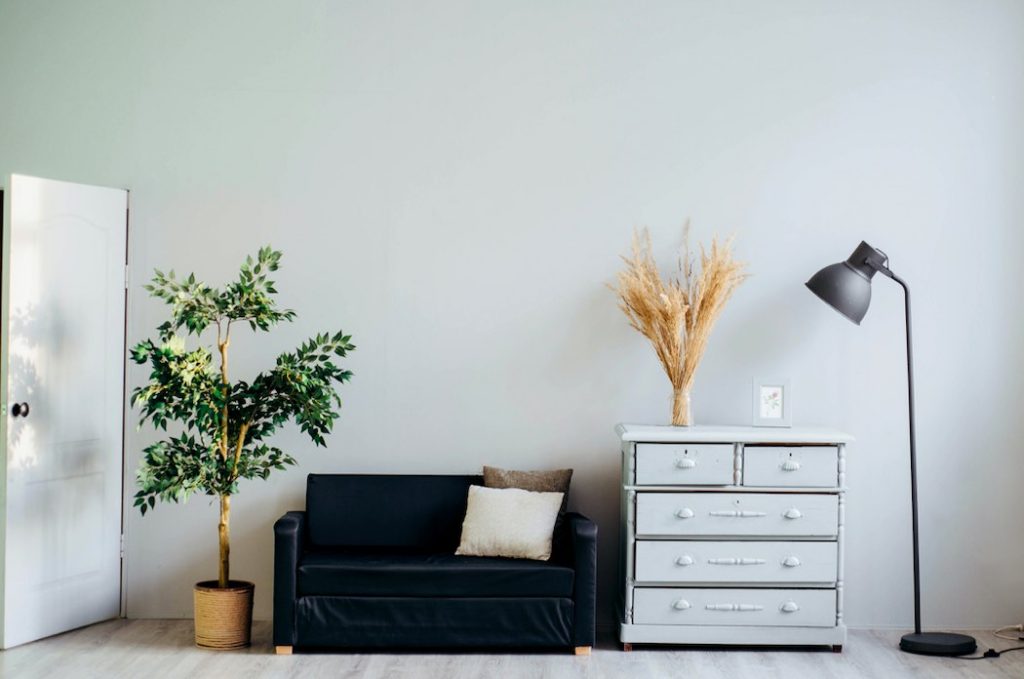 Want fresh ideas for designing your own house? Have a look at some of our modern and elegant home designs here.
[elementor-template id="2569″]
How to Use Pinterest to Help Design Your Home
Before concluding this topic, let's shout out to technology for making things so much easier for us in the modern world. Here's how you can use Pinterest – the website that lets you discover and share recipes, home decor, styles, and so much more – to get ideas for designing your house.
Essentially, you may want to designate a pin board for every room you plan to have in your dream house. Make specific pin boards for the kitchen, bathroom, dining room, guest room, master bedroom, and so on. Now log in to Pinterest and start browsing – whenever you come across an idea or feature you like, print it and place it on the relevant board.
How is this helpful? Well for starters, this helps you organise information within an organised space. While also allowing you to separate distinct aspects for each and every area of the house. Secondly, you can share your Pinterest access with family and friends, which will allow them to then pin interesting ideas that they may have. In the information gathering stage of your house building project, Pinterest provides a fantastic way of gathering ideas and trying out new styles.
The visual and online nature of Pinterest is what makes using this site so easy and wonderful. You can discuss and share your ideas before starting to work on them so that every member of the house is on board.
[elementor-template id="2572″]
Conclusion
Designing your own house requires patience, good communication, creativity, a strong floor plan and an experienced builder and architect who combine their knowledge with your personal preferences.
At Hylton Constructions, we offer a variety of modern and contemporary custom home designs that can provide you with great inspiration. Our expert team is not only here to guide you through the design process, but also to build the home that you've always dreamt of. Get in touch today and let us convert your dream house into a beautiful reality.
Visiting this blog is a great start but you should endeavour to continue your research. We have published a series of blogs to help expand the knowledge of all that are planning to buy, build or both – you can view the rest of our blog series here.