melbourne eastern suburbs
"Representing the top echelon of builders in melbourne's eastern suburbs"
At the forefront of our philosophy, we emphasise a commitment to transparency,
collaboration and
honesty
.
Are you looking to build, renovate or extend to create your dream home in Melbourne's Eastern Suburbs? 
We can help you develop your own unique patch of paradise, creating a home that ticks all the boxes for you and your family. Whether it be assisting in developing ideas, or putting plans from a draftsman or architect into action, we can make your vision a reality. 
You can rest assured that Hylton Constructions will make the building process effortless, affordable and of the highest quality.
Looking to build in Melbournes eastern suburbs?
You've come to the right place!
Do you currently reside in the glorious suburbs of Melbourne's East, or plan to do so? If so, look no further! We're here to help.
For over 20 years, we have been one of the top builders in Melbourne's Eastern Suburbs. When it comes to building new custom houses, as well as home renovations and extensions – we've got you covered.
The Dream Home, Lower Plenty
This beautiful contemporary home in Lower Plenty is just one of the many amazing projects we've had the honour of working on in Melbournes East.                                  To see more of this exceptional home, click here.
Boasting 3 Levels, 4 bedrooms, 5 bathrooms and even a lift – This new build in Lower Plenty positions itself as one of Melbourne's best homes. Resembling something out of Beverly Hills from street view, this masterpiece offers modern elegance and class, inside and out.
Alongside the luxuries of the interior, this lower plenty property also possesses a delightful outdoor entertaining area. We partnered with two of the most prestigious firms in the landscape business in design and construction. Due credit must be given to Mint Design and ACM Outdoors for their role in transforming the outdoors.
Why the hype about building in the Eastern Suburbs of Melbourne?
The Eastern Suburbs of Melbourne are blessed with the perfect combination of the old and the new. Starting with the historic remnants of earlier settlements that line the old streets of Camberwell, to the modern elegance of Toorak. It is nothing but a pleasure to build in Melbourne's East.
This area is spoilt by the presence of the picturesque Yarra river, that flows from Templestowe into Clifton Hill and beyond. This gives life to the many lucky suburbs that fall between – with Ivanhoe, Kew and Bulleen all top of mind.
To add to this, Melbourne's East is littered with social hotspots, schools and sporting clubs. This positions it as a perfect place to raise a young family.
We feel very proud of the contribution we have made to building this wonderful area. We cannot wait to continue our journey in the Eastern Suburbs, now and into the future.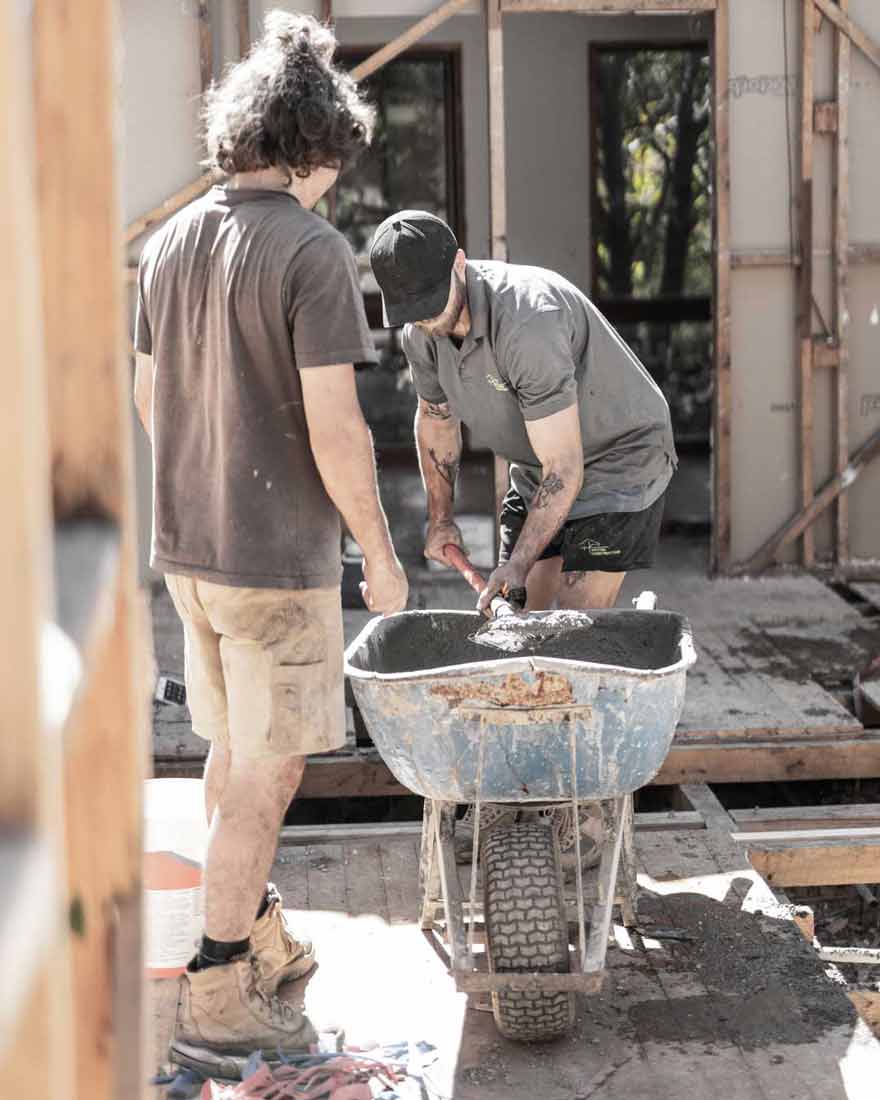 OUR SERVICES WITHIN THE
EASTERN SUBURBS
Why choose Hylton to build your dream home in the Eastern Suburbs?
Our long lasting affiliation with building in Melbourne's Eastern Suburbs provides us with an abundance of knowledge and expertise in the area. Our extensive experience enables us to identify and overcome many of the hurdles that other Melbourne residential builders may not.
In addition, our long history of custom home builds in the Eastern Suburbs of Melbourne has given us the opportunity to develop strong relationships and ties with local tradesmen and suppliers. As a result, rest assured that your home will be built with the highest quality, on time & on budget.
If you think Hylton could turn your dream into a reality, click here.
There are such a vast variety of reasons to choose Hylton Constructions when building your Melbourne Eastern Suburbs home. In the continual pursuit of excellence, we make these promises to all of our clients:
Our Builds in Preston and Surrounding Areas.
"Highly recommended Preston Builder!"
"Hylton Constructions delivered on all levels, professional, communicative, high quality service and skilled tradesmen. Then end result was a quality home we can build for years to come! Highly recommended Preston builder!"
Thee – New home in Preston