Over the last five weeks, we've gone through the steps involved in planning and building your home extension, loading each instalment with the tips and tricks many home extension builders Melbourne- and Australia-wide wish they'd had before they started their first build. In this, our final blog in this series, we'd like to go back over what we've covered to give you a quick overview of the main points we've covered in all five blogs.
The First Step: Plan your Finances
In step one, we emphasised the importance of getting your finances in order before embarking on your home extension. With so many moving parts and so many chances for things to go wrong along the way, the last thing you want is to find yourself out of money and unable to secure a loan midway through your build.
We went through how to create a budget, working out all the essential costs such as construction, council rates, insurance, and maintenance. We strongly suggested clearing any existing debt before beginning the build to put yourself in the strongest possible financial position. Next, we discussed how to go about getting a loan should you need one. Finally, we talked about setting realistic goals and keeping close track of them over the course of your extension.
The Second Step: How to Plan a Home Extension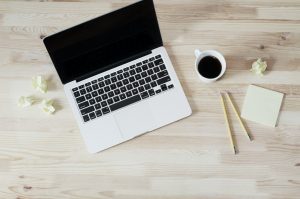 After covering how to prepare yourself financially, in the second step of our guide, we got into the details of planning your home extension. This process starts with defining the core functional requirements of your structure – what are you building, who will use it, and for what. From there, you would need to figure out whether you would be living on-site during construction and what challenges this might present.
Next up was finding your design inspiration, choosing your design elements, and figuring out how you would make this fit within your existing budget. The last section of this blog covered finding your construction plan.
The Third Step: Choosing the Materials for Your Home Extension
This blog discussed how to choose the core structural materials for your extension. We weighed up the relative merits of timber and steel frames, then delved into the materials you might use for interior walls, render, and cladding. We stressed that, whenever selecting a construction material, you should at minimum consider the following five points: cost, durability, design, and sustainability.
The Fourth Step: Five Common Mistakes and How to Avoid Them
For the fourth blog in this series, we covered the five most common blunders made when planning or building a house extension and suggested some tried-and-proven strategies for avoiding them.
The first of these was failing to set clear goals. This is especially the case for those who plan to increase the resale value of their home but fail to put enough thought into how the extension will benefit the present occupants while they remain there, or who underestimate the cost of building an extension.
The second mistake was having an inadequate budget, leaving homeowners with a half-finished and exposed extension and no ability to secure a loan.
Third was a lack of design planning. This could mean either failing to consider the practicality of materials chosen for their aesthetic appeal or not devoting enough time and attention to design, resulting in an unattractive home with low resale value.
Fourth was setting an unrealistic schedule. We recommended allowing for considerable leeway in your schedule that would allow for unforeseen circumstances, meaning your whole project will not be thrown off-track by small disruptions and helping to keep your build as free of stress as possible.
The fifth mistake we identified was attempting to handle too much of the extension yourself. Homeowners who try to save money by taking on the planning, building, and design, in addition to the often, complex development application process, are liable to lose out in the long run.
The Fifth Step: Interior Fittings and Materials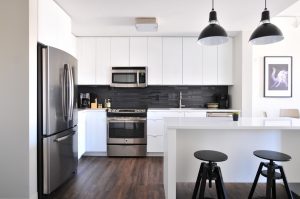 The fifth blog in this series covered how to choose the interior fittings and materials of your extension. We discussed the overall design style, advised to steer clear of recent trends, and reiterated the four key considerations when choosing building materials, as stated in blog #3. We looked at the available options for light fittings, interior walls, flooring, and windows, weighing the pros and cons of each.
Next Steps
We hope that this series has provided you with some inspiration, as well as giving you an idea of the challenges you might face. Researching your project thoroughly will help you prepare, but there is no substitute for real-world experience.
Hylton Constructions has over 20 years of experience building home extensions. We approach every job as if we were working on our own home, with weekly catch ups to ensure the project is on schedule, within budget, and developing in line with your vision and expectations. We have spent years building strong relationships with local suppliers, so we are able to negotiate good prices on high-quality materials. We work closely with you along every step of the journey to ensure that the finished product is the dream home you envisioned.
This collaborative, personal approach has made Hylton Constructions the extension and home builders Melbourne homeowners seek out when they're ready to start building their dream home.
Contact Hylton Today
Our team of experts are ready to start planning your home extension today. Contact us by phone or email today to set up a consultation.