With 20 years-experience and countless satisfied customers, Hylton Constructions are the extension builders Melbourne homeowners turn to when they decide to bring their dream home to life. In this series of blogs, we share some of that hard-earned experience with you.
In our previous blog, we ran through some of the common pitfalls homeowners encounter while planning or building their extensions; prior to that, we discussed the process of choosing construction materials, weighing up the relative virtues of brick, timber, and steel for building your frame and comparing render and cladding for the final exterior layer.
In our fifth blog, we'll be putting a spotlight on interior materials and fittings. We'll discuss how to choose the overarching design approach for your interior, and we'll run through some of the elements you will need to consider, such as window frames, lighting options, flooring, and wall surfaces.
Overall Design Style
As with the exterior, you will need to decide whether you want the interior of your extension to continue in the same style as the rest of your home, or whether you want to create a complimenting contrast. The second option requires a keen eye for design, but it opens up your options considerably. And considering how difficult it can be to create a truly seamless transition, this may be the place to flex your creative muscles.
We also suggest you retain a healthy scepticism towards trends. A particular material or feature may be all the rage right now, but a couple of years down the track it could leave your extension looking old before its time. Be especially wary of this when selecting features that will be difficult or costly to replace post-build, like ceilings and window frames.
When choosing your materials, you should always consider the following four factors: cost (both the initial cost of purchase and installation and the cost of long-term maintenance); durability (how long before it will need to be repaired or replaced?); aesthetics (does it fit with your overall design approach?), and; sustainability (what is its environmental impact?).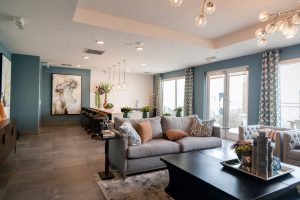 Interior Walls
By far the most common material used for interior walls in Australia is plasterboard, which may also be called gypsum board, gyprock, or drywall. Plasterboard is popular because of its relatively low price, ease of installation, and insulating properties. Once installed, plasterboard can be covered with paint, plaster render, wainscoting, and other finishing materials to achieve the look you are going for.
If you have an all-brick structure, you can also apply a cement, plaster, or gyprock render directly onto the brick. You could choose to leave one or more of your brick walls uncovered as a design feature, but remember that an added layer will improve insulation.
Lighting
Your extension should feature enough windows to adequately light the space during daylight hours, but you will also need to decide on other kinds of lighting. Overhead lights and downlights provide excellent whole-room lighting and are available in an endless variety of styles, and some form of ceiling lighting will suit almost any room.
When lighting a kitchen, functionality should be your first priority. Forget about mood-lighting here; you will need bright lights to allow the cook to see what they're doing at all times.
For living and dining areas, use a combination of lights that can be switched on and off as needed. One or more pendant lamps hung low over a dining table can make a great statement piece. Keep in mind also that you will be able to modify the lighting later with floor and table lamps.
For bedrooms and studies, you will probably require less lighting than large, shared living areas, but you still want room for some variation. A light dimmer is a great way of giving yourself more options, and as with living areas, you can bring in some lamps to mix things up.
You could also consider incorporating a skylight into your design. Skylights are most commonly found in living areas, but they would not be out of place in a kitchen, study, bedroom, or even a bathroom.
Flooring
For bedrooms and living rooms, the two most common options are hardwood timber floors and carpet. Hardwood timber floors are laid directly over concrete or bettens and are generally more expensive, but they are very durable and create a classic look.
An alternative to this is engineered timber floors, made by fusing together several layers of timber, which are then pre-finished. Carpet on the other hand is soft to the touch and easily installed, as well as offering great insulation. However, it is more difficult to clean and prone to staining.
For kitchens and bathrooms, you definitely want a stain-resistant floor. Tiles or polished concrete are both good options here, and can be styled according to your taste.
Window Frames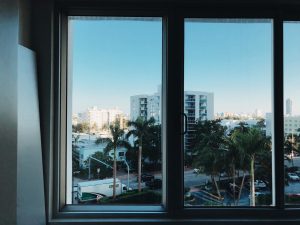 The three main choices for window frames are aluminium, steel, and timber. Aluminium is the standard choice for window frames today, mainly due to its affordability and ease of installation. Steel frames have to be custom made and are more expensive, but they offer a classic look that is hard to achieve with aluminium, as well as being more durable and flexible.
Timber is less flexible and less durable than steel, but you might choose timber frames if you are going for a specific look. For example, timber may be used when you are working on a heritage extension to fit with the style of the existing structure.
Hylton's Unique Approach to Home Extensions
Hylton Constructions work closely with our clients, building a collaborative relationship that starts with our first meeting and continues after the build is complete. Our extensive experience and unparalleled customer service make us one of the best and most sought-after home builders Melbourne has to offer. To talk to our team of experts about your next project, call us on 03 9499 2991 or send us an email at info@hylton.com.au.