Now you've got the money in order, it's time to start planning! Whether you choose to build up, dig down, or create something new, extending your living space can create the dream home you've always wished for. Before you hit the ground running and hire a builder Eltham or beyond, you should first plan the why what and how!
Why: Find out the Core Functional Requirements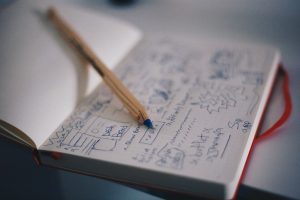 A home extension can mean a lot of things, so defining exactly why you want this extension can help you establish your needs for both yourself and your hired help. Is the extension to build more rooms, maybe to extend your kitchen, or to simply create a garage for your car?
Work out what area of your house you want to change, and whereabouts it will be. Once you figure these basic facts out, other portions of the development can become clearer. For example, if you are planning on building an extension for the bedroom, you must factor in if you will be living on-site whilst renovating. Planning if you'll simply move into your living room, or instead move out for a couple of months while construction is taking place.
What: Find your Design Inspiration
Before you buy or hire anything, working out what you want to create is key. To do this, you first need to work out what you do and don't like! Looking at other designs in magazines, websites, and company examples can give you a good idea. Try to save as many photos and examples of what you are hoping for, to help narrow down your key requirements.
After this, basic design factors must be determined, such as the material you'll want to use. For example, if you are building an extension for a bedroom, you'll want the extension's materials and foundation to match the rest of the house.
After this, you can get more specific in your design, determining the space, the features you would like, and the overall style. For a bedroom extension, most will opt for a calming and simple space, with large windows to allow a lot of natural light to shine in.
If you have figured out your financial goals prior to this step, you'll likely need to make a few trade-offs through the design process. Not everything you'll love will be in the budget, so to keep costs contained you may need to swap out a few of your favourite styles. Making these decisions when you're in the midst of an extension project can be challenging. So you can simply draw a distinction between your essential design factors, and features which you would like, but aren't necessary can help you cut costs later down the track.
How: Find out your Construction Plan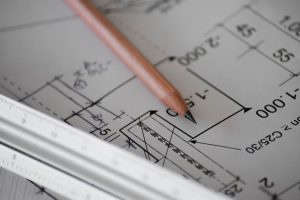 Selecting the right company to help you build your dream extension can be a frustrating process. Quality, cost, and time are all major factors in determining which business will suit your needs. Researching multiple companies to compare the prices, benefits, and visibility will help you get the best project possible. Recommendations are important when looking for an architect and builder, with many looking at reviews and past works to determine a business's success. You can even acquire multiple quotes from different companies to compare the cost and quality easily, making sure that you get the best company to work for you!
Hylton Construction can be the perfect place to look to for your next home extension! With over 20 years' experience under their belt, the team at Hylton can provide you with exceptional quality in a diverse range of property developments. Offering weekly catchups, daily calls, to help you jump the hurdles faced with any home extension. Whatever your project may be, rest assured that Hylton has you covered!